Review + Swatches of the Matte Melt Lip Colour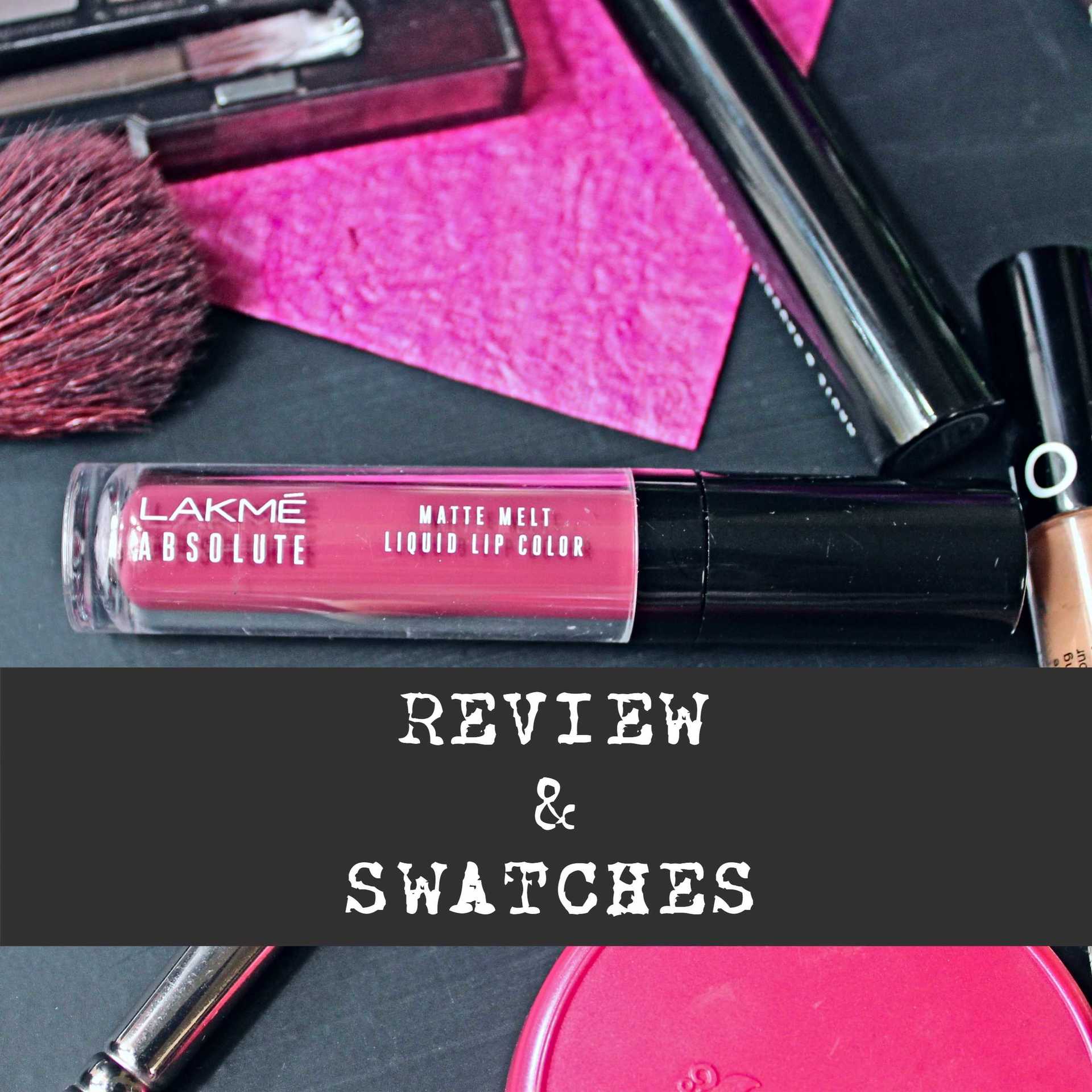 I really hope the Liquid Lip Colour trend never goes away. Currently I love liquid lip colours that I don't know if I can go back to wearing regular lipstick. I also have to be honest and tell you that most of my liquid lip colours are from brands that are not easily available in India. When brands such as Sugar cosmetics, Revlon and Maybelline started to launch liquid lip colours in India, I was on a shopping ban and stayed away from trying those. However, when Lakme launched their new line- Lakme Matte Melt Liquid Lip Colour, I decided to give it a try. I watched a few YouTube reviews of the same and most of them (the big YouTubers and the not-so-big ones) seemed to be pretty impressed with it. So I went ahead and ordered one shade from Nykaa. 
Priced at 750 for 6ml.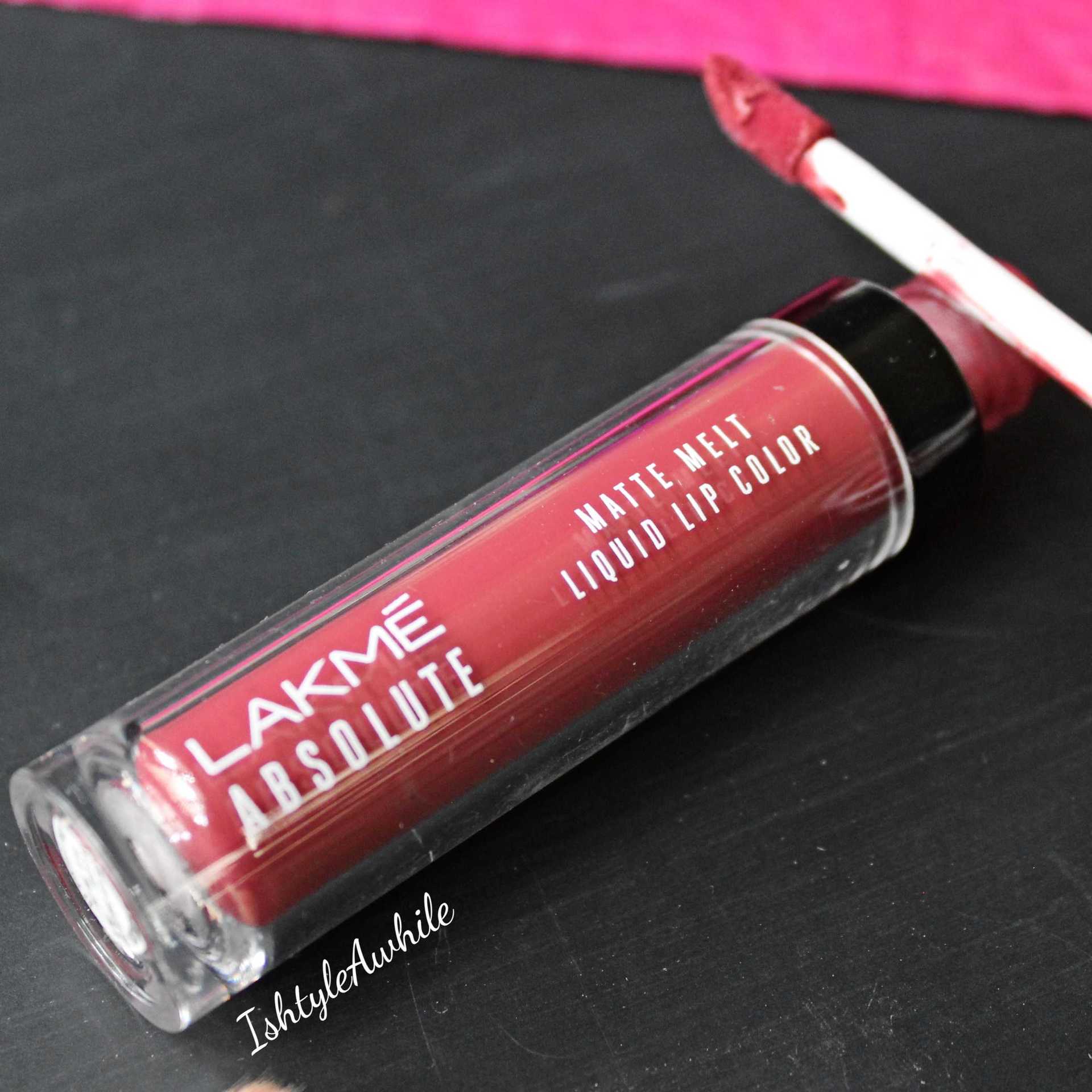 Lakme Absolute Matte Melt Liquid Lip Colour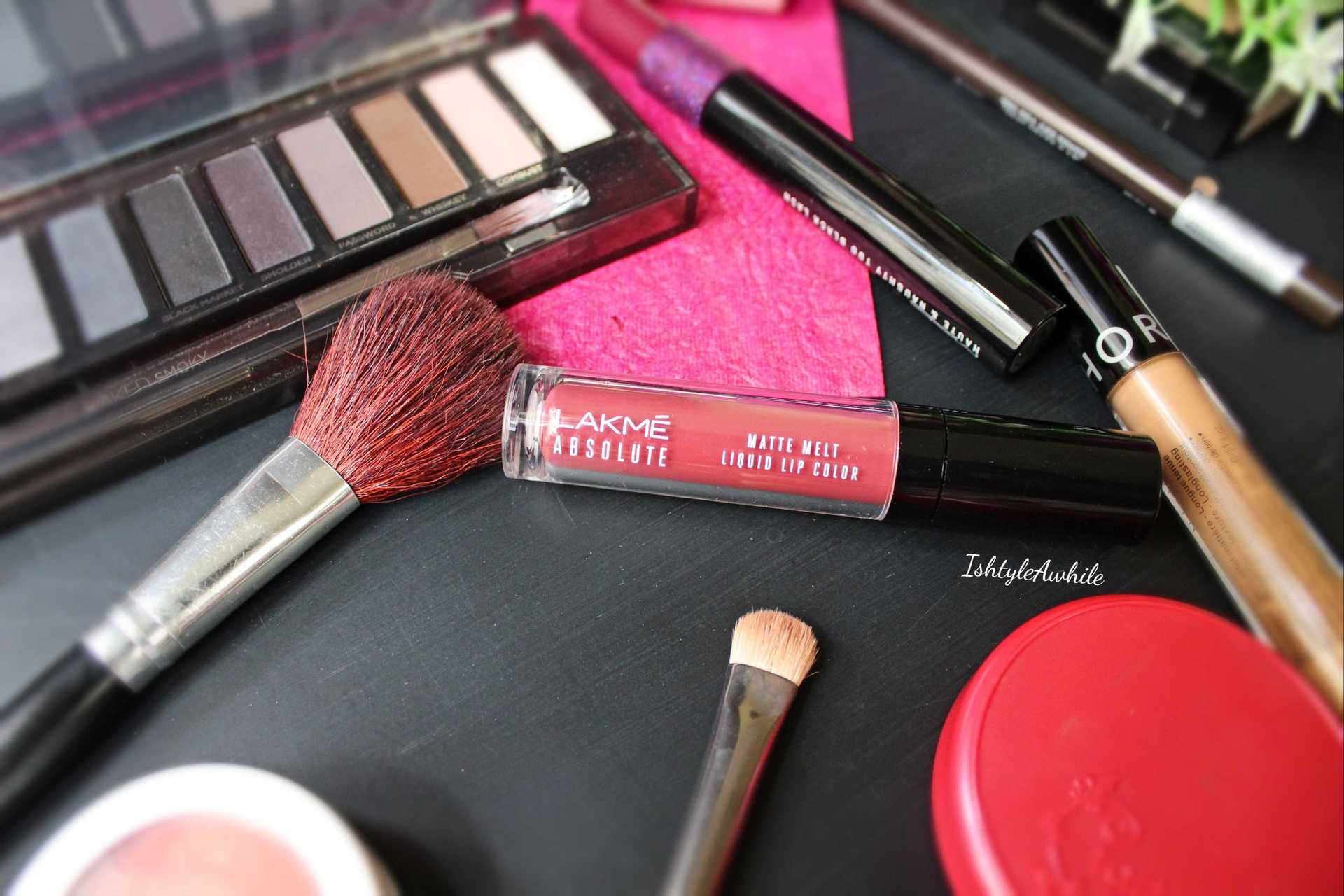 The shade of the Lakme Matte Melt Liquid Lip Colour that I picked up is Vintage Pink. I looked at a whole bunch of swatches online and I almost picked up Mild Mauve but changed my mind last minute and went ahead with Vintage Pink. Best decision ever! I am so glad I picked up this colour!
The shade is a beautiful dusty pink with a hint of brown in it. It is a warm colour absolutely perfect for everyday wear. The texture of the lip colour feels light, and sort of like a mousse. It glides onto the lips smoothly but you need to apply it at least twice to get a complete finish. It has more of a velvet matte finish on the lip and once it sets it does not transfer at all. That being said, it takes up to 10 minutes to set completely. The applicator is small and I feel like it needs to be dipped in the product 2-3 times to get enough colour on the lips. While the formula is pretty pigmented, the applicator does not transfer enough of the colour on the lips in one swipe and that is one of the biggest issues I have with the Lakme Matte Liquid Lip Colour.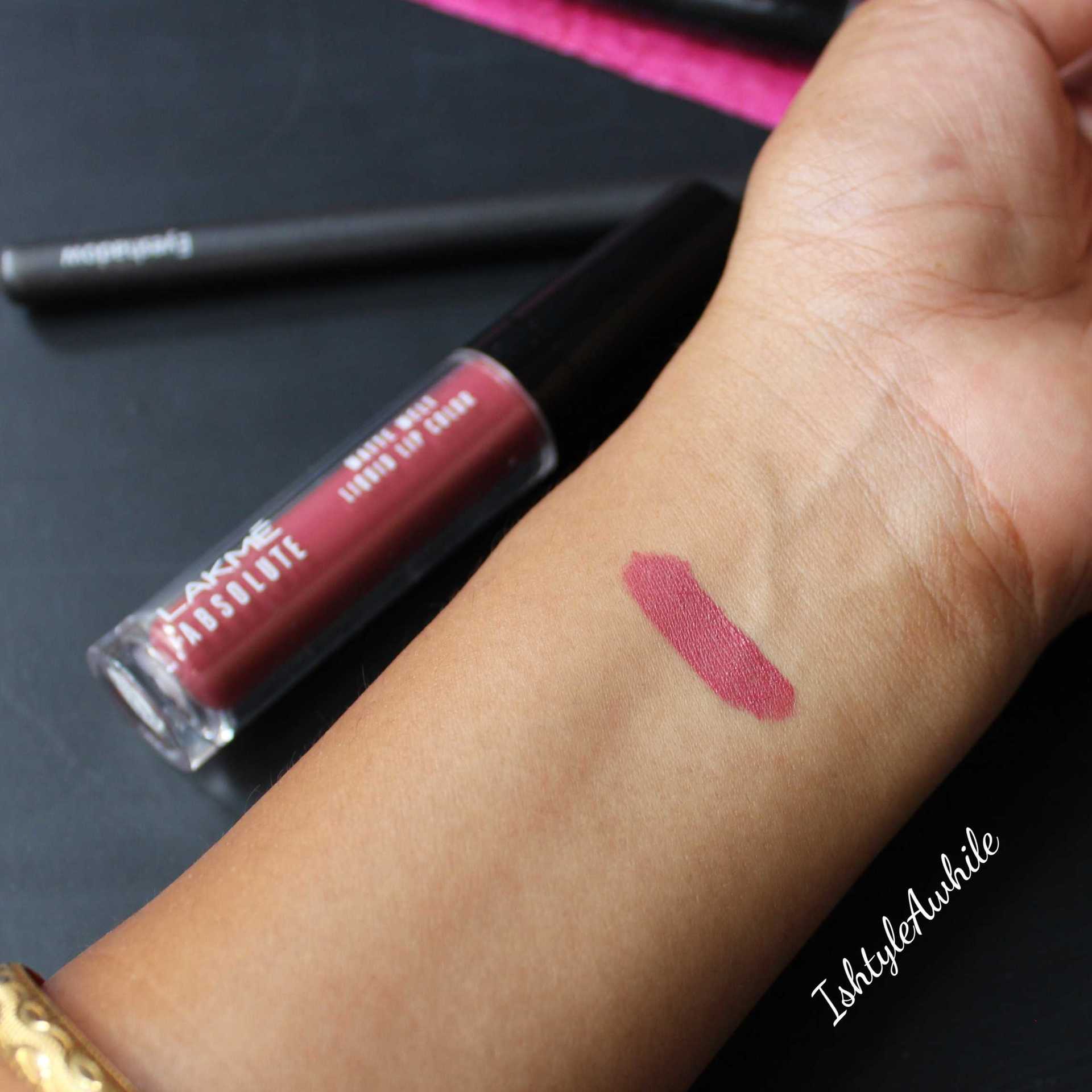 Lakme Absolute Matte Melt Liquid Lip Colour Swatch
Like I said it does not transfer which means it does last for a good 5-6 hours so long as you don't eat anything oily. It comes off easily if you have a full Indian meal. It is quite comfortable on the lip and doesn't feel very dry. Of course, I would suggest that you scrub and hydrate the lips before using this.
The colour Vintage Pink would look amazing even on people who are probably a shade or two darker than me (I am NC 44 in MAC).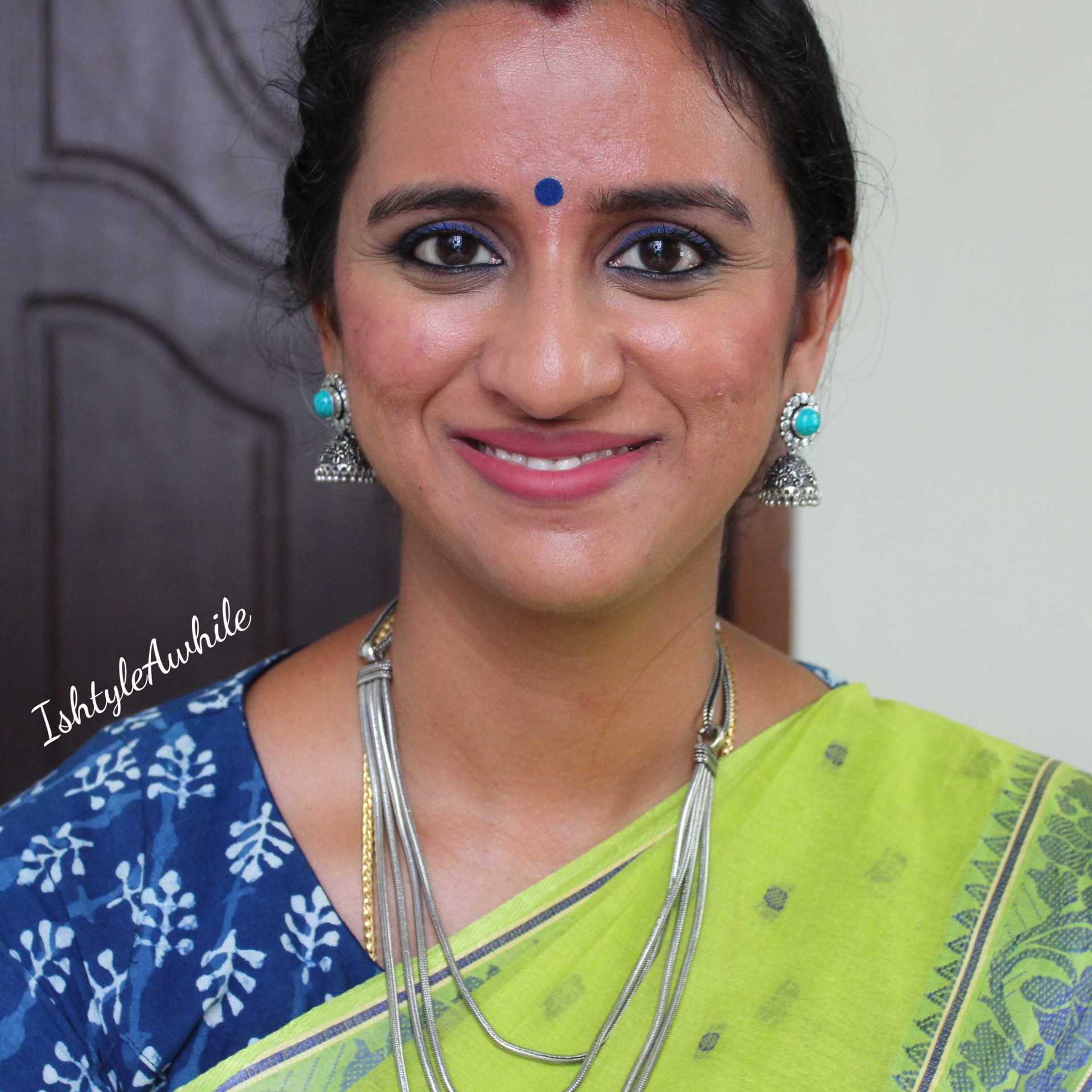 Lakme Absolute Matte Melt Liquid Lip Colour
To summarise the new Lakme Matte Melt Liquid Lip Colour, here are the pros and cons
Pros
+ light
+ non drying
+ lasts for 5 hours
+ pigmented
+not expensive
+ transferproof
+ great shade range
Cons
-not drugstore price range
-comes off easily with oily food
-takes time to dry completely
-requires multiple swipes to get a deep colour
-not a fan of the applicator
This is the look that I wore to a function recently. I went for a cool-toned smokey eye and paired this lip colour with it. I really like how it turned out actually!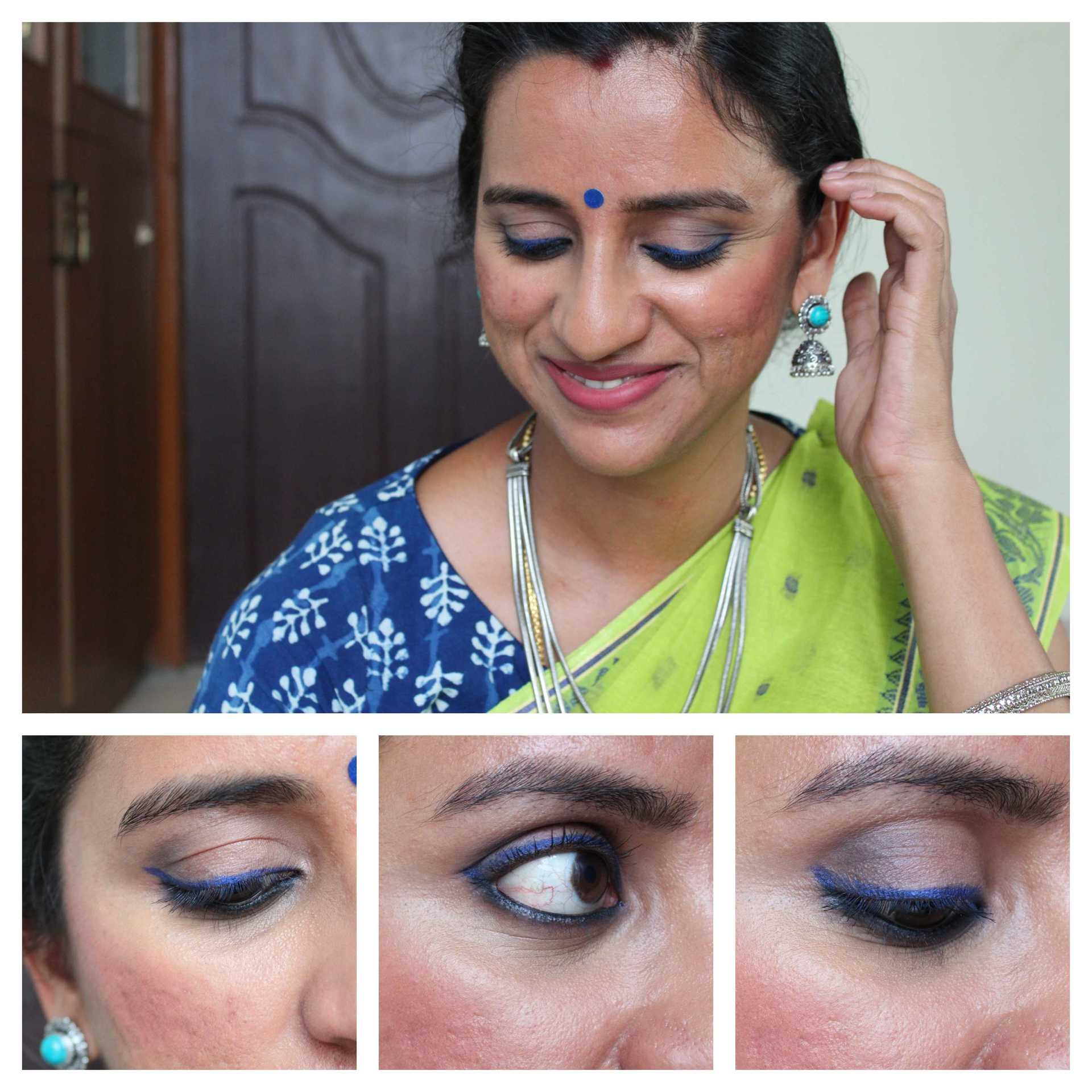 The full face of makeup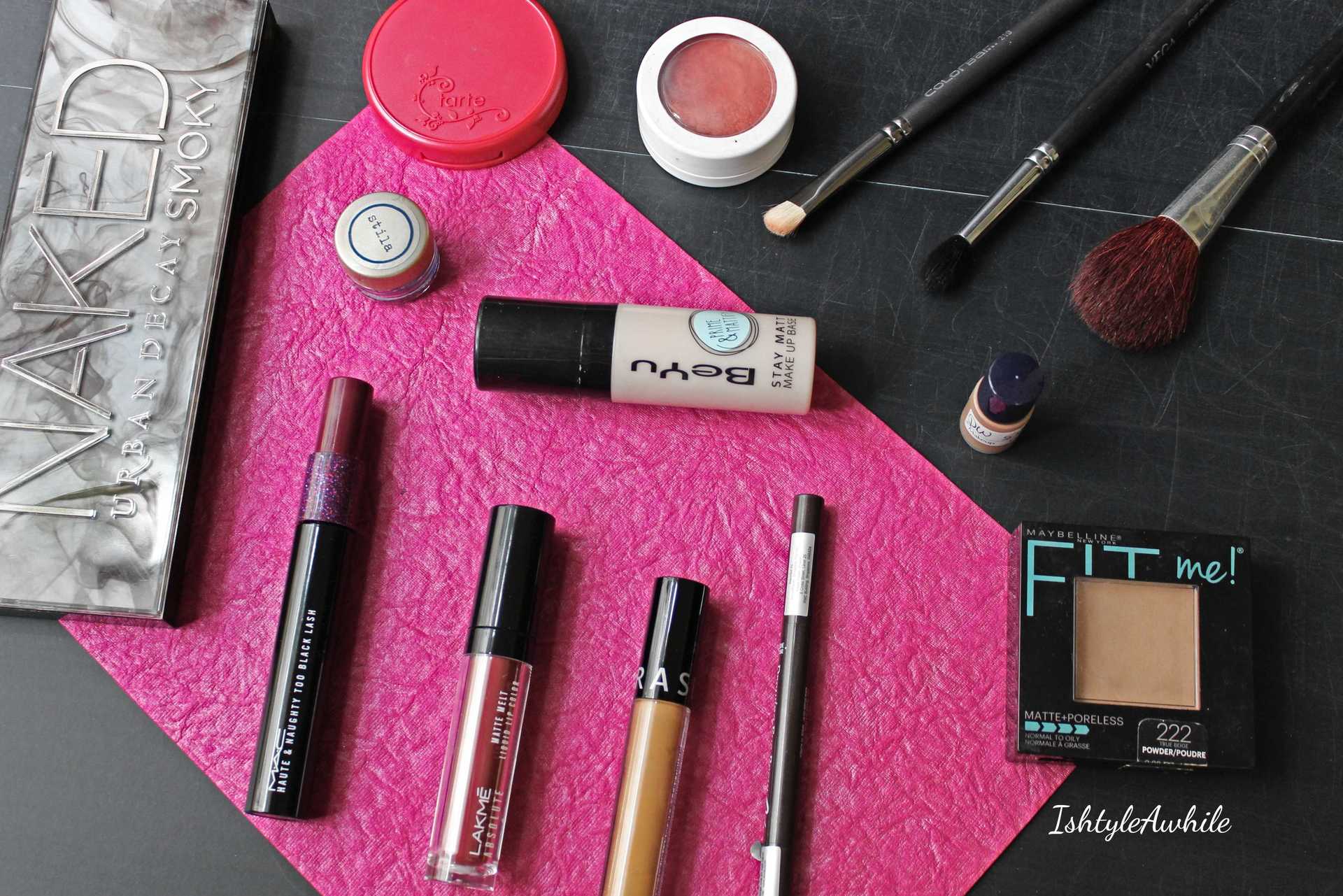 All the products used
Overall this is a product that I have really been loving. I even wore it for a quick GRWM when I was at the hospital and the video is up on my IG tv. Head over here to find my IGtv Channel. Though I love it I don't think I will purchase another colour because I don't see myself using any of the other colours as much.
Do subscribe via email so that you don't miss out on new posts! I have been trying to keep a simple schedule of posting every Wednesday and I would love for you to be subscribed so that you catch the update in your inbox. Also do follow IshtyleAwhile on Instagram, Facebook, Twitter and Pinterest for more updates.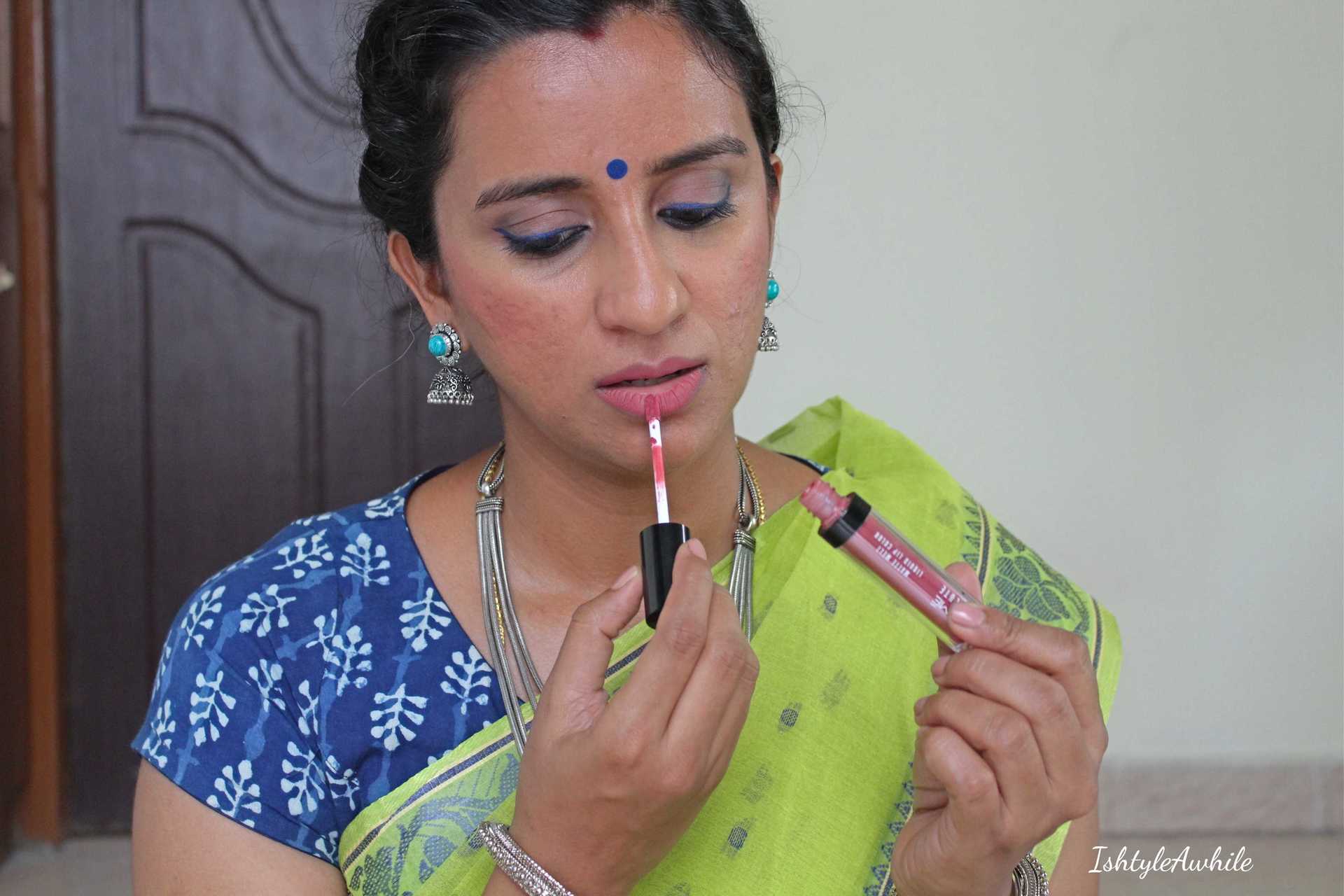 Lakme Absolute Matte Melt Liquid Lip Colour
In case you want to know why my skin looks smooth and naturally glowy in this makeup look, then you must check out the previous post where I have talked about a facial that I got done recently which really helped!
Do let me know what you think of the makeup look and whether you plan to try the Lakme Matte Melt Liquid Lip Colour.
miss kays
🙂