Review of the handmade skincare brand- Bubble Farm
Its been a hot minute since we talked about skincare and bodycare here. Blogging has had to take a backseat because I am swamped with tuition and tuition related work. However skincare routines are still going on. I have been using Bubble Farm products for close to 10 months now and while it may seem like the only brand I have spoken about for the past 10 months is Suganda, I should tell you that I have been reserving my thoughts about Bubble Farm products for a complete post. So let's get into it.
About Bubble Farm
A Chennai Based brand that focuses on using natural ingredients for a whole range of skincare, haircare, bodycare, and lip care. They are a very well known and very well loved brand, for a reason!
I got to try about 7 products from their range and here are mini reviews on each of them.
1. Antibacterial Face and Body Mask – Hands down my favourite product that I have tried till from their collection. It works wonders as a face mask and my skin feels rejuvenated every time I use it. It isn't too drying but just makes the face feel clean enough. I have about 1 -2 uses left in the bottle. I haven't been masking regularly, but if you do, this bottle will last for a good 3-4 months I feel. I use just about 2 spoons of the mask for my entire face. The suggested way to use it by mixing with honey but the lazy bum that I am, I just mix it with plain water and it still works well. (This has been empty for 2 months now)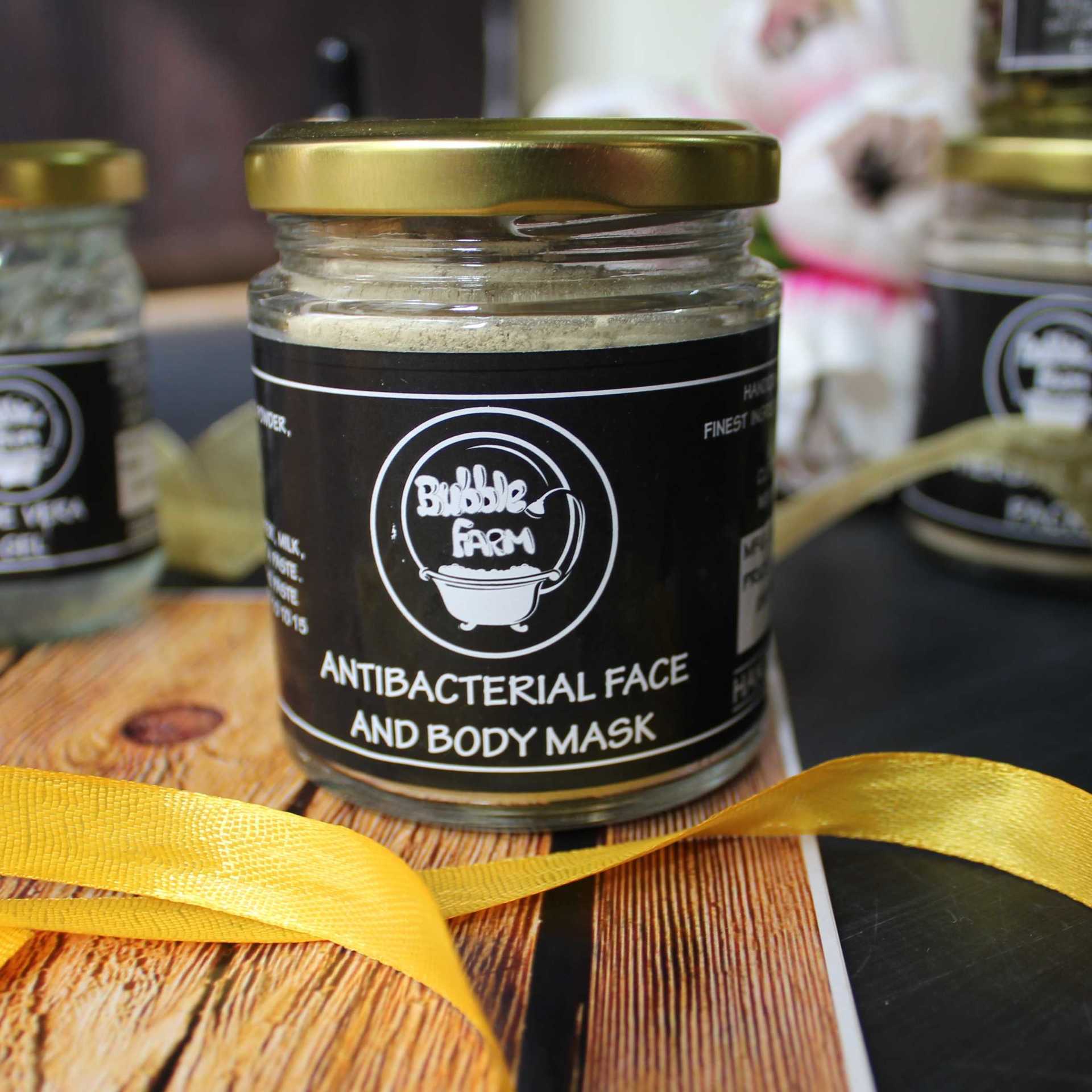 2. Green Tea Face and Body Scrub– I no longer use scrubs for my face, so for me this is only a body scrub. It is abrasive since the base is sugar particles. I like using this on the days when I have an oil bath. I feel like it enhances the softness of my skin on those days. The sugar just melts away as you scrub the knees and elbows. (I used this up within 6 months)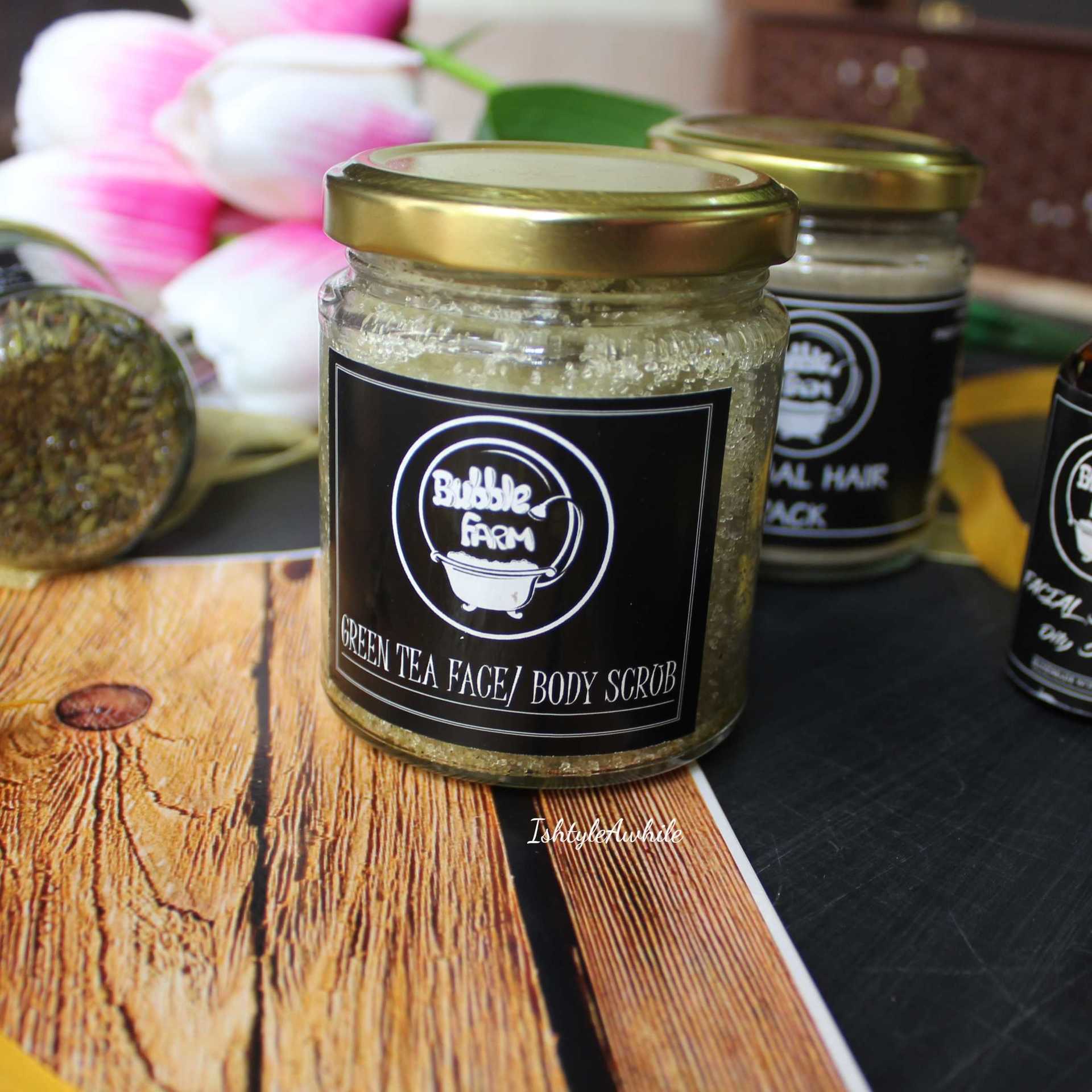 3. Facial Serum for Oily Skin– When I have to do quick trips (usually to Bangalore), I don't like to carry a whole range of skincare. I find that this serum is good enough for day time and night time use. It hydrates, it soothes, it refreshes, and it basically makes my skin look soft and well nourished without being too oily. I love that I can just pop this into my handbag and go. (Still going strong and I love it!)]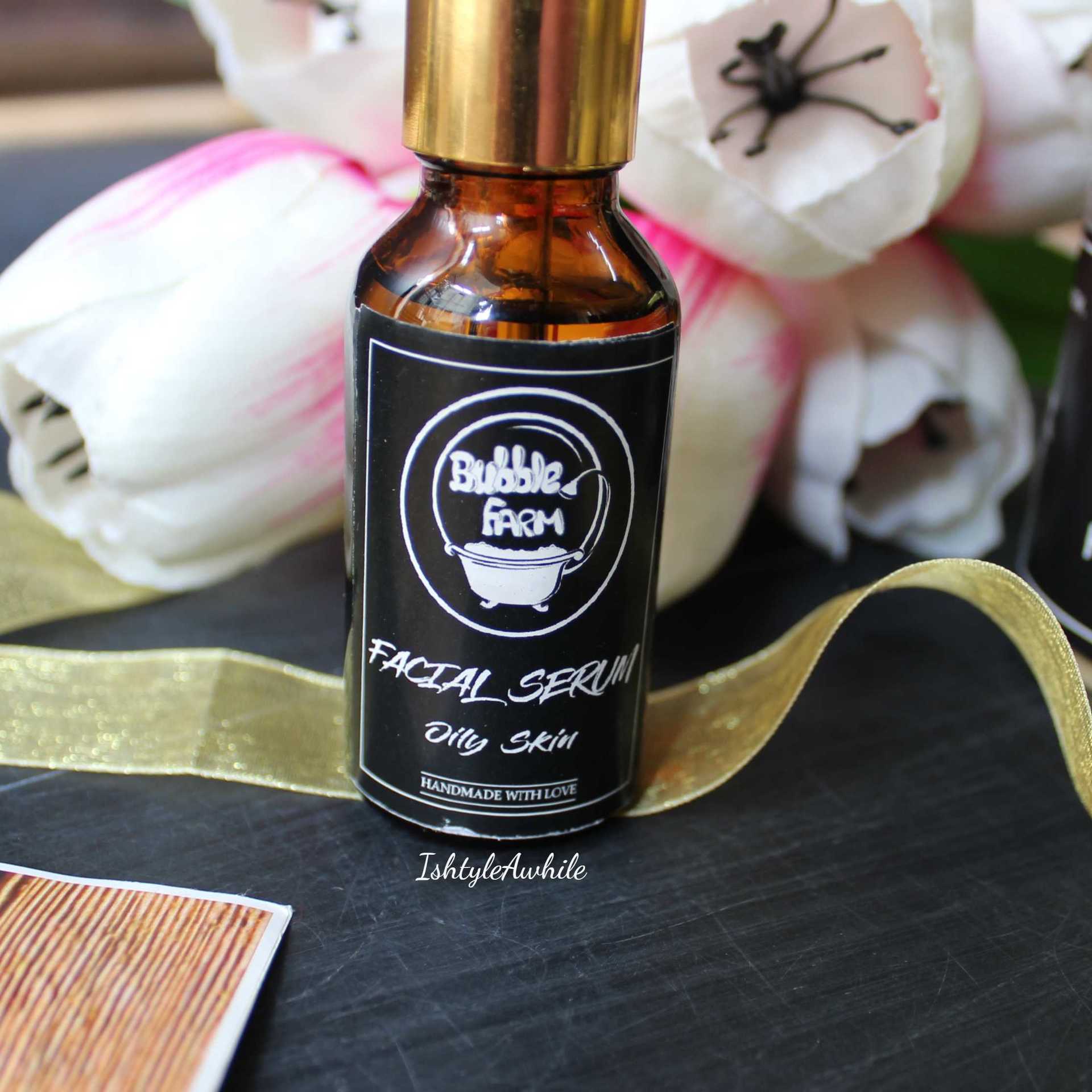 4. Green Tea and Honey Facewash – yes yes I was sort of in a green tea phase when I picked up all of these products. The first time I used this, I felt like it didn't suit me. I had some breakouts, so I set it aside. Then I revisited it a few weeks later, after my skin had settled. It is so mild and gentle, it doesn't feel like you have used a facewash, but yet the skin feels clean. I haven't had any more breakout issue with this since then. This is another product that I have almost completed. I prefer to travel with this and the Facial serum. It is like my simple 2 step skincare routine. (almost done with this)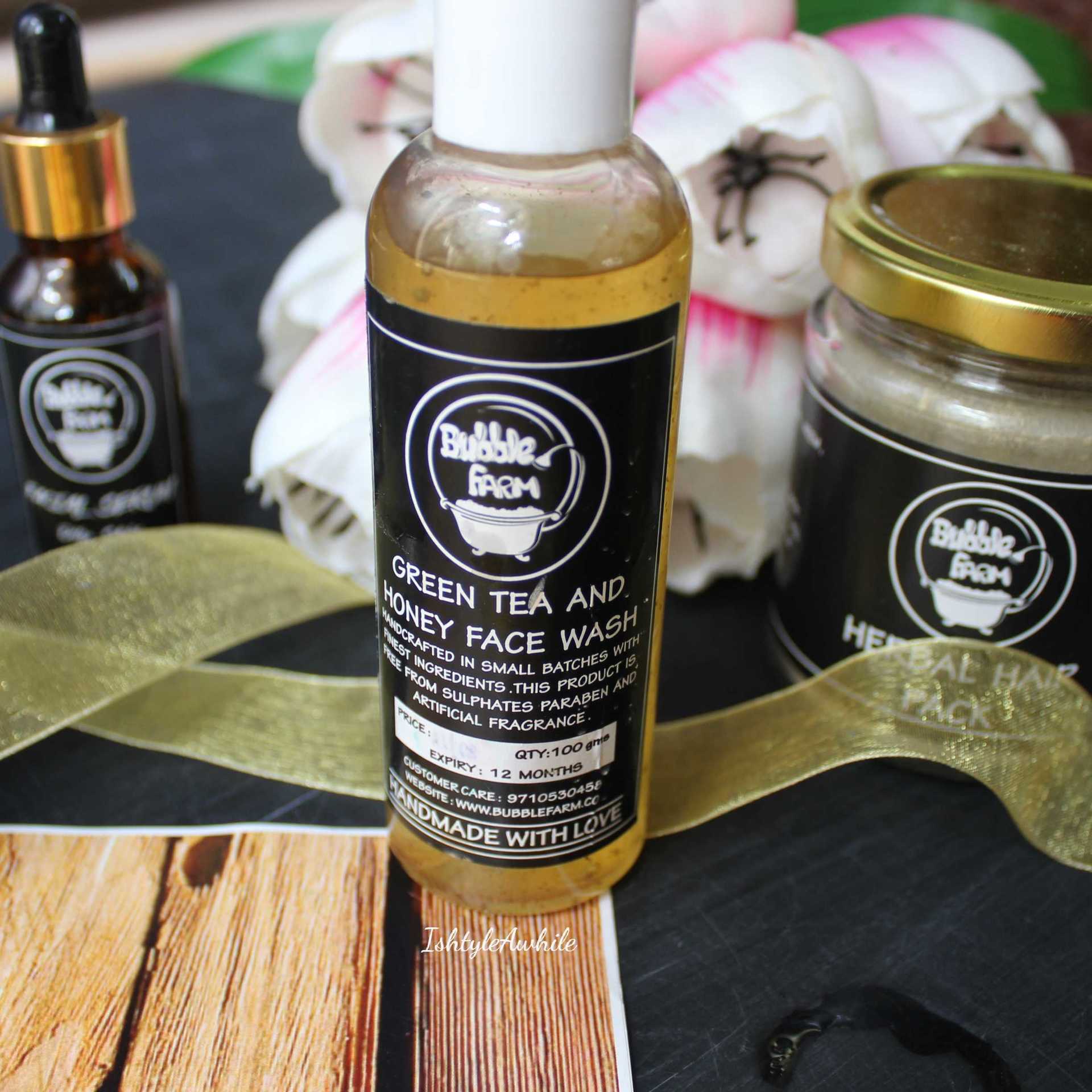 5. Peppermint Lip Serum– I have never used a lip serum and I was really not sure what to expect with this product. It is an oil and I find that it works best when I use a lip scrub, apply this serum on top, and then seal with a lip balm. It really makes the lip soft. Sometimes I also like to use this just as is.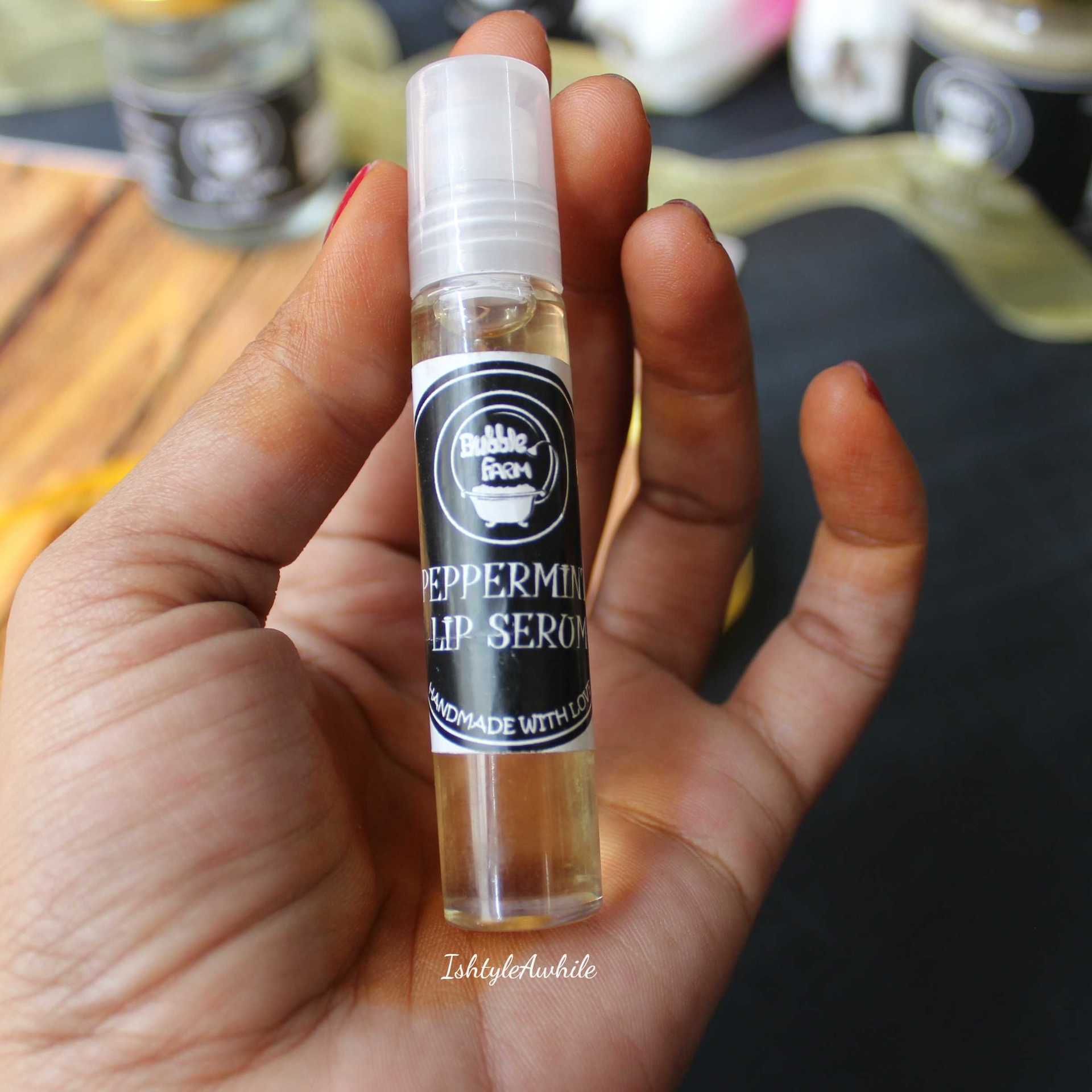 6. Facial Floral Steam– The least used product, not because I didn't like it, because I am too lazy to make the effort to use it. If you do steam your face often, then go ahead and give this a try. It is super soothing. It is also a really unique product. I haven't seen many brands offer a product like this.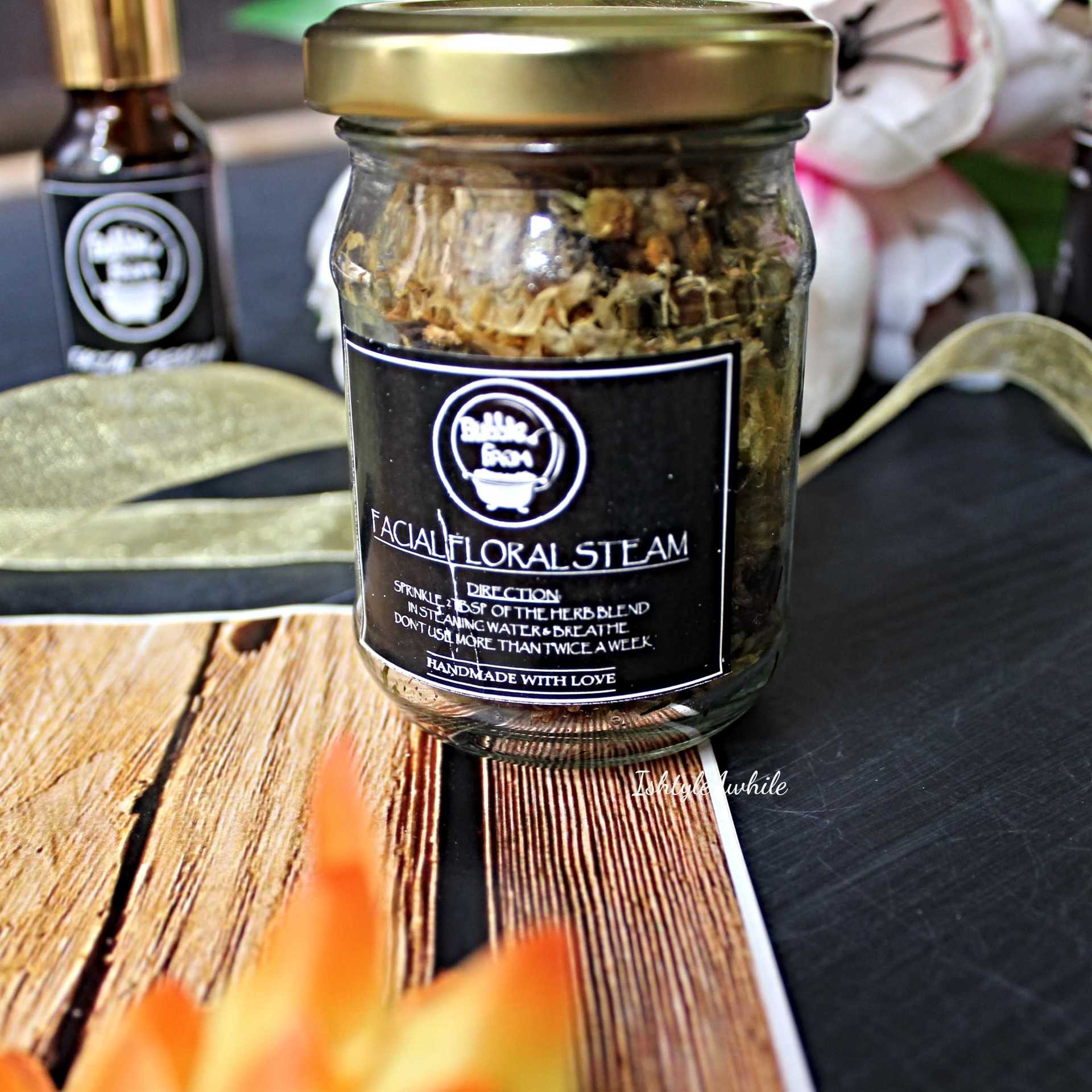 7. Aloe Vera Gel– This was the first product that I finished. Bought 2 more bottles and finished one of those. Bought 3 bottles for my sister and sent it to the US. Now she's asked me to buy another 3 bottles. I think that says it all, doesn't it? It is great for hydrating the hair and the skin, and it goes into most of my hair and face packs. My sister's recipe for it- avocado + olive oil + aloe vera gel for soft hydrated hair.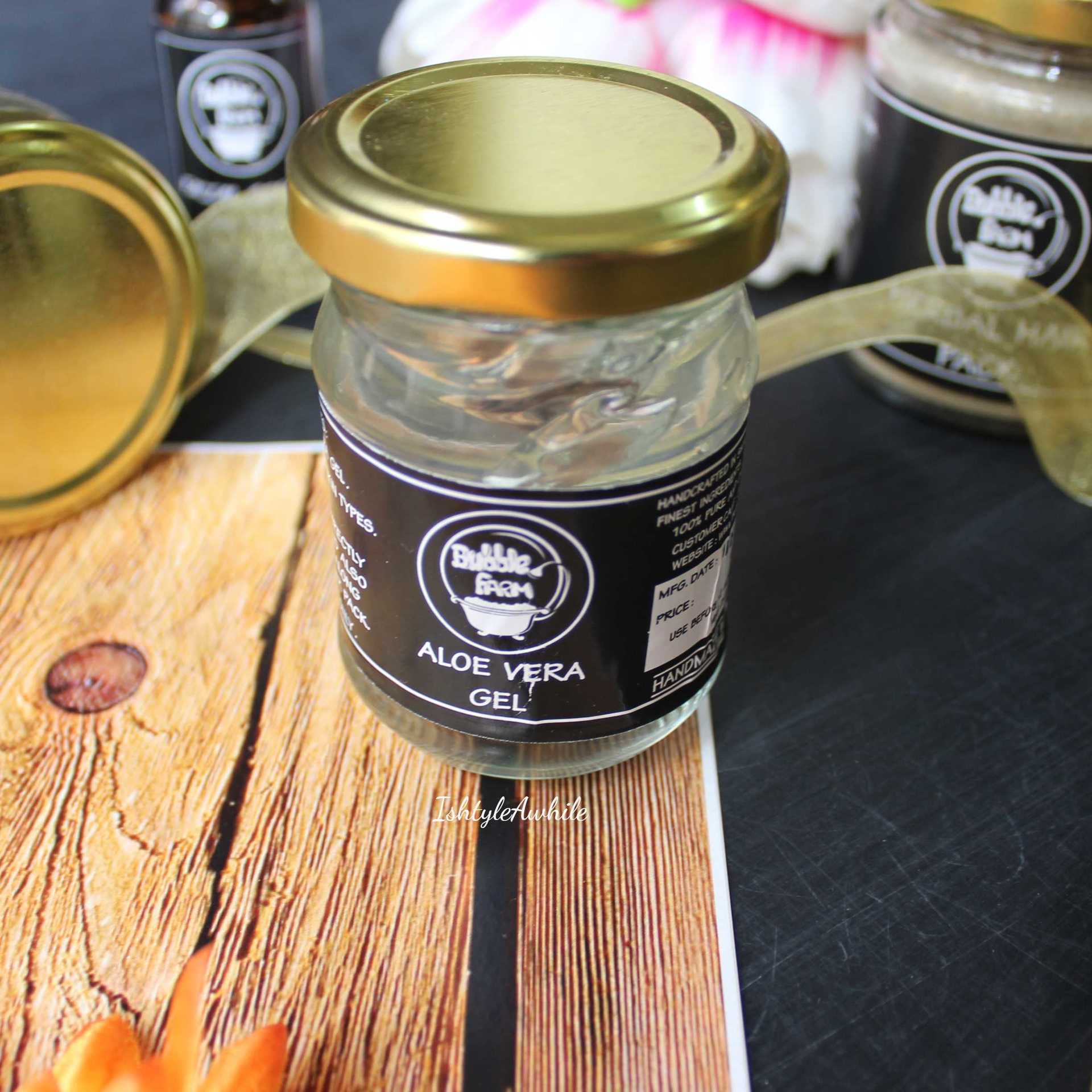 8. Herbal Hair Pack– I have to be honest and say that I have used this totally 3 times in 10 months, and so I don't have a complete review on this guys. I'm really sorry! However I will look at using it more and then update it over here.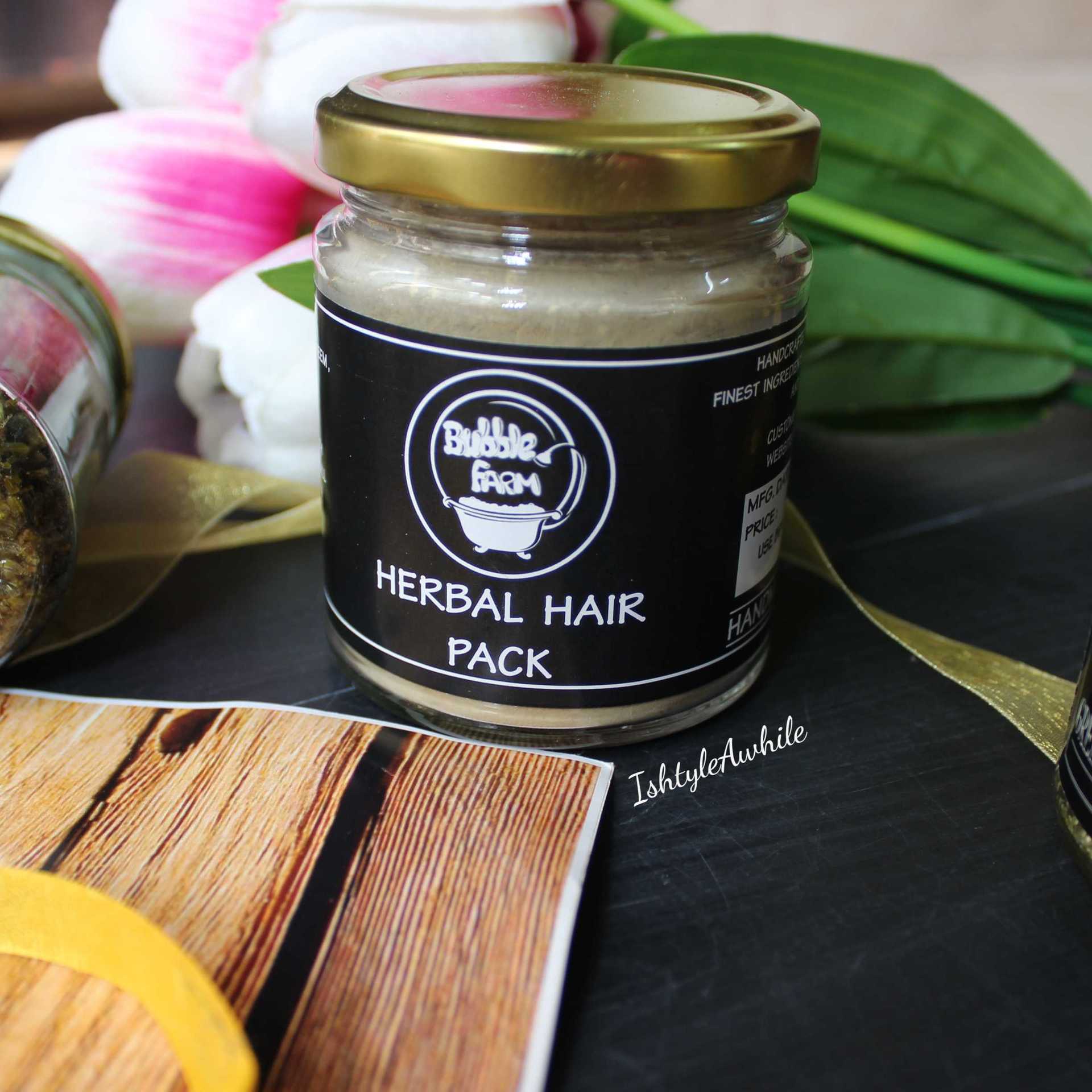 Uff! That was a fun post for me to do. I haven't hammered out a review like this in AGES and it felt so good.
Honestly I would have sat on this post for a while longer if it hadn't been for some followers on Instagram who told me they really really missed my blog posts. So not making any promises to be regular here, but I am surely going to try. However there is one thing you can do to help me. Comment on this post so that I know that there are people reading it. The readership on my blog has dwindled so much which was one of the reason I could not motivate myself to get back to it. But if I know there are people here who are coming back to read all my rambles, I will definitely work on it harder.
What's on your wishlist from Bubble Farm?
I do a lot of real time reviews over on Instagram. So make sure to come and say hi!
Hope to meet you more often here.
miss kays 🙂